Click on the sites in the Gallery and view them live.
The websites in the gallery are a mix of older style static sites and the newer mobile friendly sites.
All of our new web designs are now built using the mobile friendly Responsive Web Design (RWD).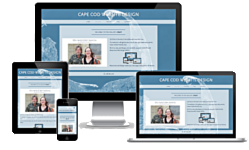 Responsive web design makes your web pages look good on all devices.